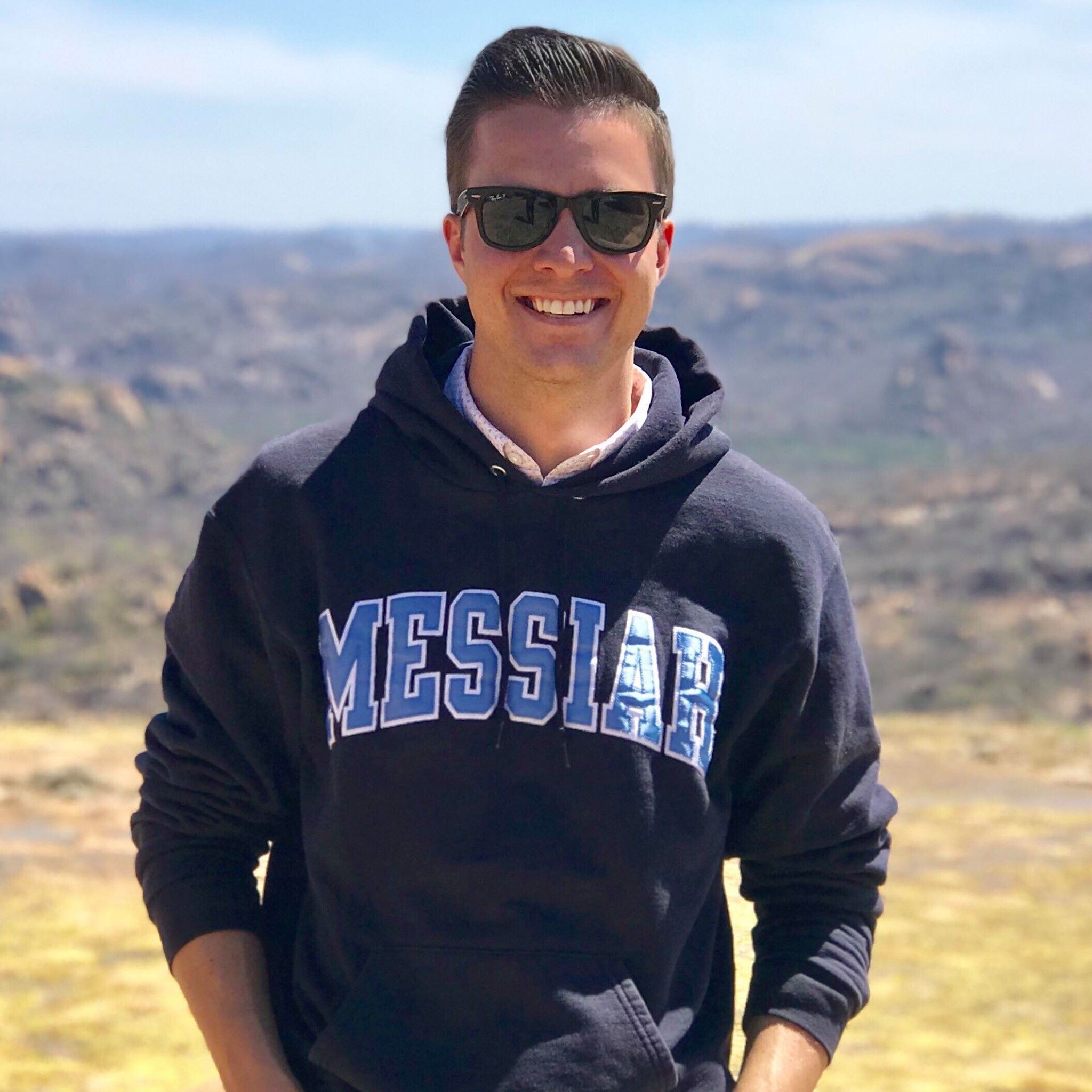 Todd Abbott is a recent graduate of Messiah College who currently works on a fellowship with HOPE International in Lancaster, Pennsylvania as he waits to begin serving in Malaysia as a Fulbright Scholar in January 2020. Through his study of International Business, Marketing, Politics, and Spanish, Todd took full advantage of the International Business Institute (IBI) and a study abroad trip to Spain during his time at Messiah to cultivate his love of travel. He has continued pursuing this love of travel while on his fellowship with HOPE International and has visited multiple countries in Africa over the last five months. 
We interviewed Todd on his recent travels to gain insight on his personal experience of the differences between American and African life.
Q: Where did you travel and what was your purpose of traveling?
A: I traveled for an economic development ministry at our local offices based in Malawi, the Republic of the Congo, and Zimbabwe. I went to assist our regional staff in auditing the operations of these programs.
Q: What are some misconceptions you think Americans have about the different countries within Africa?
A: I was struck by the distinctiveness of each different culture; African countries are all-too-often lumped together en masse, but each was filled such unique heritage and natural beauty!
Q: How difficult was it to access clean water? In what country was it most difficult to access water? How did that impact your day to day living?
A: By the nature of my trip and the hospitality of our local connections, I had no trouble accessing bottled water throughout my month overseas. However, it was evident that many local friends with whom we worked experience a very different reality. In some of the more remote villages around southern Malawi, our sisters and brothers walk miles each morning to wait in line at a single well that serves multiple communities.
Q: On your way back, you became extremely ill and the CDC actually got involved. What was the source of your illness? What was it like receiving American medical care after being abroad for a whole month?
A: We're not entirely sure of the source, but doctors suspected a combination of viral infection and food-borne illness. Landing back in DC and being taken by ambulance to the hospital, I really felt first-hand the privilege of American healthcare; in the midst of miserable symptoms and an unknown diagnosis, I never once doubted that I would be fine in the end. Trusting full well in the competence and care of our doctors, it wasn't until after my discharge that I recognized the hubris developed by having grown up in the security of such effective medical care always just a 3-digit call away.
Q: How do you think your experience of combating your illness would have been different if it had happened halfway through your trip instead of at the end?
A: Firstly, it would have been extremely discouraging to be kept from serving in our full capacity as we set out to do. Secondly, I imagine that I would have felt significantly more fear of the unknowns surrounding local healthcare and available options. Often, medical evacuation to South Africa is required for any serious illness contracted in the countries from which we were operating.
Q: Upon returning, did you have a newfound appreciation for clean water being only a faucet away?
A: Immensely. In the drained exhaustion of my first night back, I remember comparing the hospital room to a 5-star hotel based purely on the fact that I could drink safely from the sink faucet in the bathroom. 
Q: How did your travelling shift your worldview as a whole?
A: Developing a nuanced global awareness is a work in lifelong progress, and I'm far from having arrived in that journey. Through the travels that I've been blessed to undertake thus far, I'm constantly reminded of my own limited perspective and the need to enter new surroundings with humility, an open mindset, and the preparedness to make mistakes. Work in any cross-cultural context is bound to deviate from whatever expectations we may consciously or subconsciously bring in, and assignments in sub-Saharan Africa only exacerbate that reality.
Q: It's so easy to stay within our insulated bubble and not recognize what a gift it is to have near constant access to clean water and sanitation facilities. What would you say to someone who doesn't really recognize the gravity of the water crisis?
A: The debilitating pressure and comprehensive exhaustion of needing to fight a daily battle for these basic needs is difficult to simulate, even with the best photography and media. I spent most of my life reading the ways that Jesus calls us to care for the needy but never fully empathized with the depth of need that exists overseas and the ways that we can leverage our blessings to come alongside it. Whether it's standing in solidarity by fasting for one day each month or researching organizations to support financially, we can all play a part in reminding our global siblings that they shouldn't have to face this crisis alone.
---
Enliven would like to thank Todd for his insight. For more information on HOPE International, click here.
Interview by Sarah Henry